7/11
Game(s)
Just Dance You 2017
The Beyonce Experience
Just Dance Realness
Artist
Beyoncé
Year
2014
Released Date(s)
Difficulty
Effort
No. of Gold Moves
No. of Shake Moves
Dancer Gender(s)
Female (YOU2017/JDR)
Mashup
Alternate Routines
Dance Mode
Solo (YOU2017/JDR)
Menu Color
Pictogram Color
Silver (JDR)
Glove Color
Light Blue (YOU2017)
Orange (JDR)
Lyrics Color
Red (JDR)
Pictogram Count
Total Calories
Burnable (

kCal

)
Duration
Code Name
SevenEleven (JDR)
Preview Audio
Choreographed By
Performed By
[Source]

"7/11" by Beyonce is featured on Just Dance You 2017, The Beyonce Experience, and Just Dance Realness.
Appearance of the Dancer
Just Dance You 2017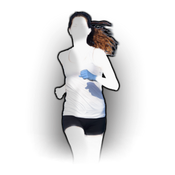 The coach has the following:
Brown hair with Amber highlights
White tank top
Black running shorts
White and black running shoes
Just Dance Realness
The dancer is a teenage girl. She wears a grey shirt, black pants, black shoes, and a black cap. Her hair is black and her glove is orange.
Background
Just Dance You 2017
The background consists of many trees, kind of like she is in a nature background. During the chorus the background will change to a park/playground with kids running around playing tag. There she twerks and scares all the kids away.
Just Dance Realness
The background is a dark room with blue spotlights.
Gold Moves
Just Dance You 2017
There is only 1 Gold Move.
Gold Move 1: Simply cross your arms.
Mashup
Just Dance You 2017
The mashup features these songs in sequential order:
Hair
Copacabana
No Control
Circus
Stitches (Extreme)
Wild Wild West
Choice & Chance
Paint It Black
Dynamite
Oops!...I Did It Again
Trivia
On the mashup cover on Just Dance You 2017, it has the coaches from "Love Machine" but they never showed up in the final mashup.

However the beta mashup has the coaches.

This is the first Beyonce song in the Just Dance You series. This is followed by Partition, Hold Up, Sorry and Formation.
This song originally had a coach resembling Beyonce for Just Dance You 2017. This was later given to Partition.

This song also had a stripper alternate but later was given to Partition because the Just Dance You Team felt that it was too innapropriate for this game.

The Just Dance You 2017 choreography took the longest in the whole series, taking over 7 weeks to make and edit, because of the effects.
Beyonce originally going to choreograph this song on Just Dance You 2017, along with Partition and Formation, but she didn't like the way it turned out.
Gallery
Videos